Navratri
Navaratri Gift Ideas. Gift Cards for Navratri
---
Posted on Sep 28, 2019 16:37 pm
---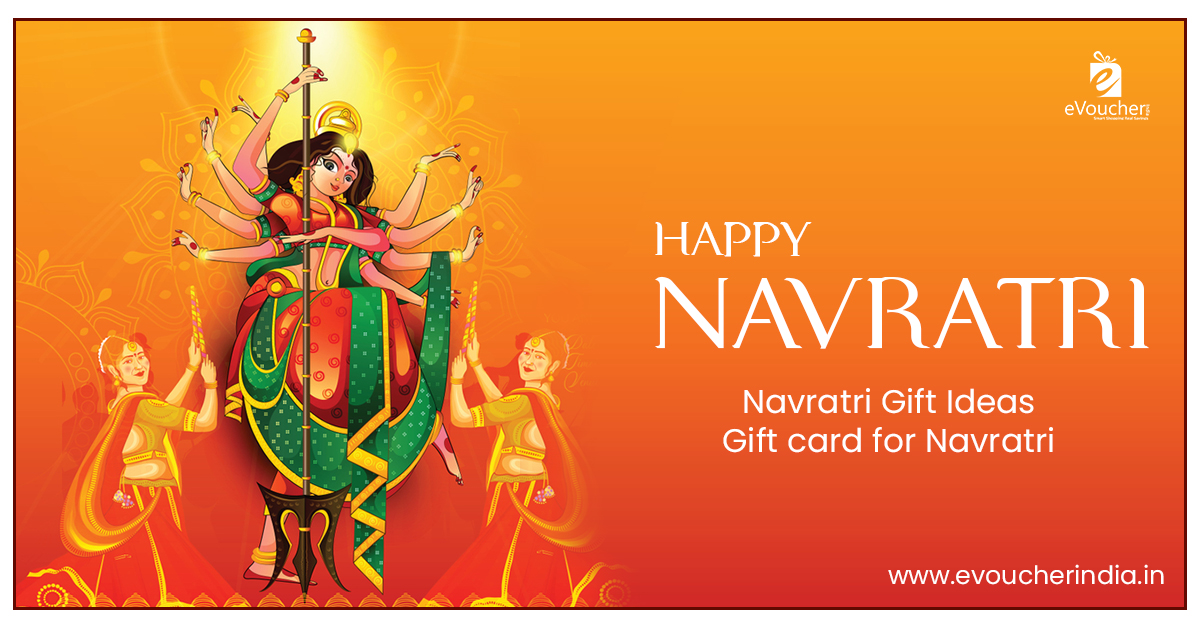 ---
It's time for Navaratri again. A festival celebrated with great zeal and fervor through nine nights of month of Ashwin, which typically falls in the months of September and October.
It is also time to celebration and gifting.
You need to get together with your family and friends on this occasion. Celebrate these nine days over dandiya, sweets, and of course there are those lovely Navratri Gifts.
This Navratri, we want you to give more and gift more. Think differently and gift someone a gift card and your loved ones can choose their own gifts.
Go Online and buy Navratri Gifts Online
One of the best things about buying gifts online is that you can do it from the comfort of your home and there are a wide variety of choices to choose from. Whether you want to gift someone classy or something more modern or looking for expensive gifts, there are so many things that can win everyone's heart.
Think Creative. Think Differently. Gift a Gift Card.
Although the festive season everyone would love to be more traditional and conventional, we would like you to be more creative and think differently. This Navratri, alongwith other gifts, gift a gift card. As Navratri has nine days to celebrate and there are nine gifting occasions, you can choose your gifts accordingly. A gift card from a famous men's clothing can help men choose the latest in traditional and modern wear. And you can think of sweets and jewellery as Durga Puja gifts for the ladies at home. On Saraswathi Pooja day, you can gift books and stationeries to children.
Now you can choose gift cards from famous brands that are offering a wide range of products. You can make this festive season of Navratri perfect with gift cards from Amazon, Flipkart, Shoppers Stop and make your family happy. Select gift cards from Amazon for children who love books and colourful stationeries. You can browse through our website https://www.evoucherindia.in/and check out all the special gift cards. Let these nine nights of Navratri be special for you and your family.
---
Please Login to add Comment
---